We believe each person has a unique calling and skill set.
Our desire is to walk with leaders and teams in order to help them grow in self-awareness, communication, relationships and purpose. We do this by listening to our clients' needs, giving applicable teaching and providing insight for growth.
Our approach is a unique combination of personal attention through coaching relationships and purposeful instruction through tailored training.
Our Purpose
Holding Up Your Arms
Leading a team is hard work.  You are investing in them daily, creating new solutions, solving problems and putting out fires.  Many leaders find it difficult to take time for personal growth and development.  Often, leaders need others who will come alongside to encourage, nurture and invest in them in order to build great teams.
I'm reminded of a story, one that often is overlooked in the book of Exodus. A leader named Moses, has diligently worked to lead his people.  They are a difficult group who often complain, become distracted and are slow to follow through with directions.  They need their leader, Moses constantly.  In chapter 17 of the book of Exodus, we see that Moses led his people, the Israelites, into battle against a group called the Amalekites.  Interestingly, when he raised his arms, the battle would swing in Israel's favor.  When Moses lowered his arms, the Amalekites would gain ground.  This went on for some time and as one would expect, Moses's arms grew tired.  Two men, Aaron and Hur, noticed the strain and pressure on Moses.  They came alongside him, brought him something to sit on, stood next to him and held up his arms.  They did this steadily and patiently until the sun went down and the battle was won.
Who holds up your arms?  Is there someone who invests in you as a leader, not to gain anything as a result, but to merely be your encouragement and support?  Leadership is an incredible journey that requires your skill and passion.  It is important to not only give to those you lead, but to be filled yourself in order to lead well.
Your leadership journey reflects who you are and where you want to go.  Mike and Gabi desire to journey alongside and hold up your arms when you need rest, inspiration, understanding and renewal.  You don't have to lead in isolation.  Find the ones who will meet you where you are, pull up a chair and hold up your arms.  We will "hold up your arms" so that you can be free to lead your team well.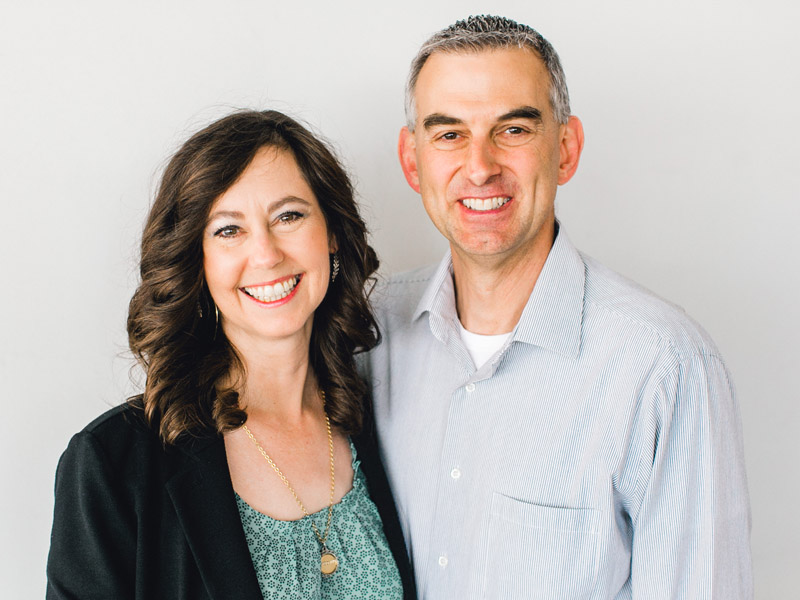 Our Team
Meet The Keenums
Mike and Gabi Keenum speak regularly at a variety of events, conferences, retreats, and seminars. The Keenum's have developed curriculum for the premarital class "The Marriage Design" that is certified by Twogether in Texas. They also design and lead leadership programs that are uniquely created for specific businesses. Their areas of expertise include leadership and boundaries, building strong teams as well as marriage and family issues.
Michael Keenum
Co-founder
Michael Keenum attended Texas A & M University and received his Bachelor of Science in Civil Engineering. After serving in the U.S. Navy as an officer for four years, he went back to school and earned a Master of Science in Civil Engineering from Texas Tech University. After working with an engineering consultant in the private sector for several years, he transitioned to municipal government. During this time, he completed his second Master's in Public Administration at Texas Tech University. Mike is currently the Division Director of Engineering for the City of Lubbock and is a Licensed Professional Engineer in the State of Texas. While moving into different levels of management, Mike's interest in leadership grew. He began seeking out leadership training through various seminars, workshops, LeaderCast and EntreLeadership Summits. He has been able to implement many of the strategies he has learned about and created successful teams in the process. Throughout his career, he has led workshops at various engineering conferences, lead leadership trainings and spoken at marriage retreats.
Gabrielle Keenum
Co-founder
Gabrielle Keenum attended Baylor University where she graduated with a Bachelor of Arts in both Psychology and Religion. To further pursue this calling, she then completed her Master of Arts in Pastoral Care and Counseling from the University of San Diego. She is currently pursuing her doctorate at Liberty University in Community Care and Counseling with a focus on Marriage. For over twenty years she has developed her private counseling practice working with couples and individuals. She currently enjoys working with business leaders as they grow in self-awareness and gain insight in order to better lead their teams. Gabi has taught University classes, spoken at workshops, designed and led workshops as well as done personality assessment and testing for business leadership teams. She is often asked to be a guest speaker in churches, parenting groups and women's groups. Gabi is a Licensed Professional Counselor in the State of Texas and the State of Washington as well as a National Certified Counselor.
"The most important task of your life is not what you do, but who you become."
Get In touCh
Let us know how
we can serve you
Mailing
12203 Quaker Avenue, Suite 8
Lubbock, TX 79424